Syed Naveed Anwar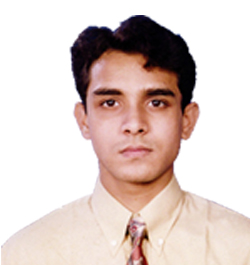 The story of our first deceased donor transplant began in October 1998 when Naveed, a 24 years old chartered accountant student, met with a serious road accident. He was admitted in intensive care unit of Liaquat National Hospital, Karachi and placed under the expert care of the neurosurgeons and intensivists, who despite their best efforts could not save him and he was declared "brain dead". Naveed belonged to a middle class educated family who often used to discuss the issues like deceased organ donation and Naveed had expressed the desire to donate his organs. Naveed's family honored his request and approached the doctors with their wish to see him alive in someone else through the gift of life of his organs. The two successful kidney transplants took place at SIUT on November 5, 1998. His corneas were also transplanted in two deserving patients.
Shamim Bano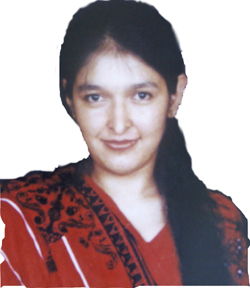 Shamim Bano 22 years old, from the Hunza valley, professionally a dedicated social worker, met an accident in January 2005 and was brought to the Aga Khan University Hospital Karachi in a critical condition. She was placed in the Intensive care unit. Even with the best of care by expert doctors, the young girl was finally declared brain dead. Members of her family expressed that their sister/daughter who had helped so many helpless people during her life time also wished to donate her organs. AKUH doctors approached SIUT team for consideration of possible cadaveric renal transplantation. Her kidneys were transplanted at SIUT and her corneas were donated to the Layton Rehmatullah Benevolent Trust.
Abdul Razzak Memon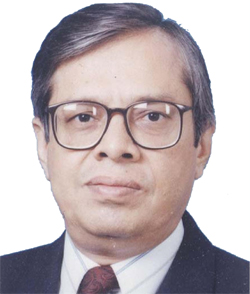 Prof. Abdul Razzak Memon Professor of Pathology at Sindh Medical College had a massive intracranial bleeding and on 27th December 2007 Dr. Memon sustained irreversible brain death. The diagnosis of brain death was certified by a team of physicians at Civil Hospital Surgical ICU. Dr. Memon's family had experienced kidney disease and its complications. His brother had received a renal transplantation from his mother in 1986 in London. Later on his other brother also had received a renal transplant where the kidney was donated by his wife at SIUT in 1994. The family decided to donate both the kidneys of Prof. Memon that were transplanted on 29th December 2007 at SIUT.
Syed Imran Ahmed Shah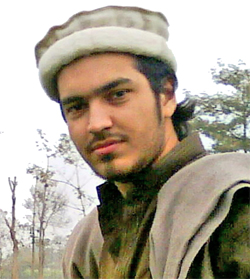 Syed Imran Shah, 21 years old young man, met with a serious road accident and was admitted to Shifa International Hospital Islamabad with massive brain injury. All attempts failed to save his life and a team of experts declared him brain dead. Syed Imran Ahmed Shah's family informed of their wishes to donate Imran's organs. One kidney was transplanted on the 3rd of March 2010 at Shifa International Hospital, Islamabad by a team of surgeons headed by Dr. Saeed Akhtar. The second kidney was sent to SIUT and transplanted on the 4th of March 2010. A new era began for organ sharing in Pakistan. (Courtesy - The transplant team at Shifa International.
Arsalan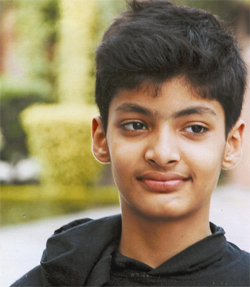 Arsalan, 16 years old who was the resident of Lahore, had met with a serious road accident in the year 2011. He was rushed to Sheikh Zahid Hospital Lahore where he was then declared brain dead. With the consent of his mother his liver was donated to a needy. He is one of the youngest deceased donor of Pakistan.
Abdul Sattar Edhi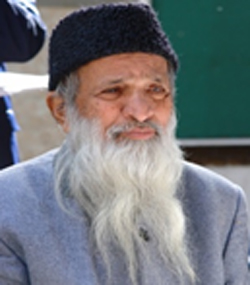 Abdul Sattar Edhi was a humanist and social worker par excellence, who founded the Edhi Foundation which run's hospitals, homeless shelters, rehab centres, and orphanages across Pakistan.
Edhi died on 8 July 2016 at the age of 88 following kidney failure. His last wishes included the request that his organs be donated but due to his ill health, only his corneas were suitable for donation. He is one of our oldest Deceased Donor.
Ms. Aban Jamal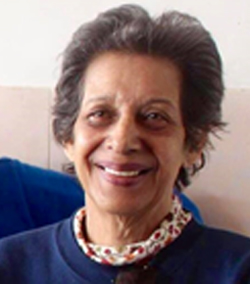 Ms. Aban Jamal was famous for her dedicated efforts for the paralyzed and disabled children to overcome their disability.
A prominent social worker and a well-known philanthropist of the city Ms. Aban Jamal also listed herself in the hall of fame by donating her pair of eyes for two blind men to regain their vision they had lost. The ophthalmological team of SIUT retrieved the cornea in order to graft them into two blind men waiting since long to receive any such medical redressal
Muhammad Zahid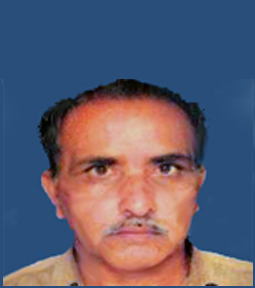 Mr. Zahid, 60 who was jobless and a patient of diabetes and end stage kidney disease. He was on maintenance dialysis for the past ten months. During his treatment he and his wife saw several patients who had come with chronic kidney failure but their transplantation could not be take place because of lack of family donors. Perturbed by the sad state of affair, he always used to say that he wanted to donate his organs and tissues after his death to others. Mr. Zahid was further motivated by the recent selfless and altruistic donation of Mr. Abdul Sattar Edhi's corneas. He and his wife contacted SIUT's for organ donation and filled the pledge form for deceased organ donation after which he was issued a donor card that he kept with him at all times. When the condition of Zahid worsened and he succumbed to his serious illness, she took the initiative to honor her deceased husband's desire and requested for the retrieval of his organs and tissues after his death for transplantation to deserving patients. His corneas were implanted into 2 patients. The first recipient was Mr. Arshad Ali, 42 years of age and a vegetable vendor, resident of Shah Faisal Colony, whereas the second recipient was Mr. Waleed Raza, 27 years from Quetta jobless due to his blindness.